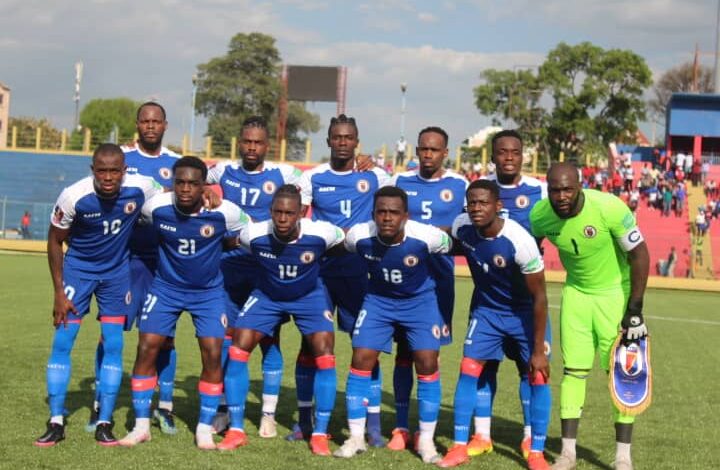 [Par Valéry Félix]
Port-au-Prince, le 1er juin 2021 : Partis en stage en République Dominicaine dans la région de "Punta Cana", les expatriés et les joueurs locaux appelés par le sélectionneur haïtien, Jean Jacques Pierre, pour affronter les îles Turcs and Caicos le 5 juin en déplacement et le Nicaragua trois (3) jours plus tard, au stade national Sylvio Cator de Port-au-Prince, dans le cadre des prochaines journées des éliminatoires de la coupe du monde Qatar 2022, arrivent graduellement suite au dispositif mis en place par les responsables.
Présent depuis la semaine dernière au camp de base de la sélection en terre voisine, ce groupe de quinze (15) grenadiers dont : Arcus Carlens, Frantzdy Pierrot, Jems Geffrard, Michael Cantave, Bryan Alceus, Ashkanov Appolon, Jeppe Simonsen, Duckens Nazon, Kevin Lafrance, Stéphane Lambese, Don Deedson Louisius, Leverton Pierre, Roberto Baggio Louima, Hervé Bazile et Andy Bordenave a été augmenté le lundi 31 mai avec l'arrivée de Steeven Saba et d'Alex Christian Junior.
Testé positif au COVID 19 la semaine écoulée, plus d'un se demande par quelle magie le violetiste a finalement pu rejoindre le centre de rassemblement de l'équipe haïtienne en république voisine afin de participer aux préparatifs d'avant match ? Les joueurs présent là-bas sont au nombre de dix-sept (17) pour l'instant.
Le staff technique devrait attendre toujours quelques heures pour voir le groupe au grand complet avec la venue tant souhaiter de : Mechak Jérôme, Derrick Étienne, Josué Duverger, Sony Mustivar, Carnejy Antoine mardi 1er juin et de Johnny Placide et Ricardo Adé le jour suivant.
En quête de meilleurs résultats devant l'emmener au Qatar en 2022, l'équipe haïtienne doit sans doute réussir ses deux nouvelles sorties face aux îles Turcs and Caicos et le Nicaragua.
Valéry FELIX